Are you an owner of private equity firms? Do you want to improve your website traffic and search visibility? Well SEO for private equity firms is the perfect solution. So, to give your company cutting-edge tactics many digital marketers believe in SEO.
When faced with high sales expectations for a new multi-location firm, a scalable time and cost-effective digital marketing platform are required. Anything less will lead to inefficiencies throughout your sites, slowed growth, and disappointed investors.
Let's get to know a brief introduction to some new SEO tactics.
Understanding Local SEO
Local SEO tactics optimize your online presence in local search results. It requires a variety of tactics i.e not as simple as making one change based on an analytics report. Local SEO is one of the most vital parts of SERP results. It depends upon the top three organic results, which include customer ratings, photos, business addresses, and operating hours. A map appears underneath these three ads, identifying their respective locations. The companies listed in the local pack are difficult for searchers to overlook, while others appear to fade into obscurity below.
Google Business Profile
You must be noticed that many firms are eager to boost their performance in local searches, but they overlook one of the most vital steps: creating a full Google Business Profile. This service, formerly known as Google My Company, allows you to publish your business information so that it may be ranked on Google Maps. Businesses that appear in the local searches are chosen on their Google Business Profile. So, giving extra effort to create a Google Business Profile might get extra visibility and the possibility that your rivals may have missed it. Moreover, it also helps your company to collect customer feedback which can be a great sign for your business.
Localized Content
Many prospective clients look for a legal company only when they are confronted with a situation they would rather avoid. For example, someone who has split from their marriage may be aware that they should have custody or financial arrangement in place. They will most likely look for a "divorce lawyer near me "using local place names in a legal firm's literature can help it rank higher in localized searches. However, because this is not a novel tactic, it is critical not to exaggerate the geographical allusions. Not only will the text look cumbersome and awkward, but it may also make the site appear less useful to search engines.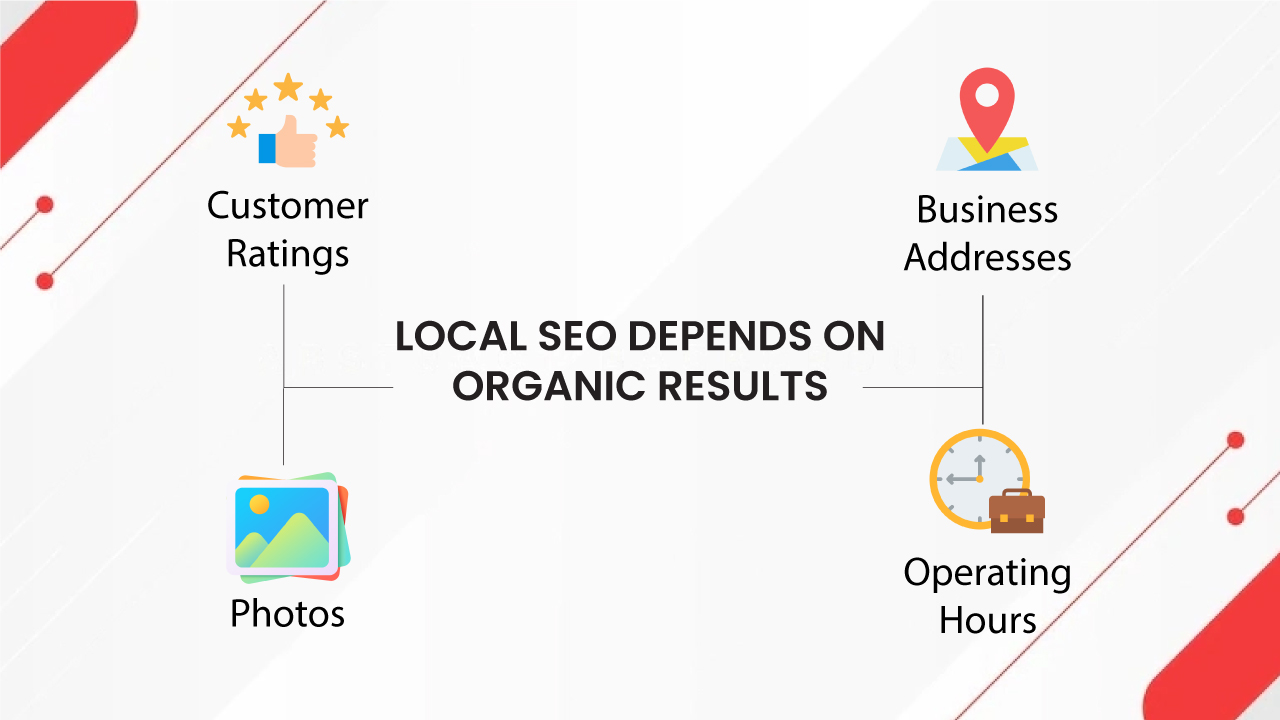 Wrap Up
All of the local keywords in the world may be meaningless if your company has not addressed the fundamentals of SEO. Your site must load quickly, links must function properly, and everything must be optimized for mobile device performance.
SEO upkeep is a continuous process. As a result, firms frequently outsource a large portion of their work to legal marketing businesses that specialize in SEO methods. Whether your website efforts are managed in-house or by an outside business, local SEO helps to boost your exposure.
Want to connect with Yuved Technology experts contact us now!