Amazon DSP Advertising Management
Reach new heights of success in eCommerce with Amazon DSP Advertising Management Services from Yuved Technology.
Amazon Demand Side Platform (DSP) can enable you to buy both video and display advertising. Reach your audiences across the web and on mobile devices and be a well-known name on Amazon's e-commerce pages without any hiccups. Programmatically buy ads and reach new or existing prospects both on and off amazon with Amazon DSP Advertising Management services from Yuved Technology.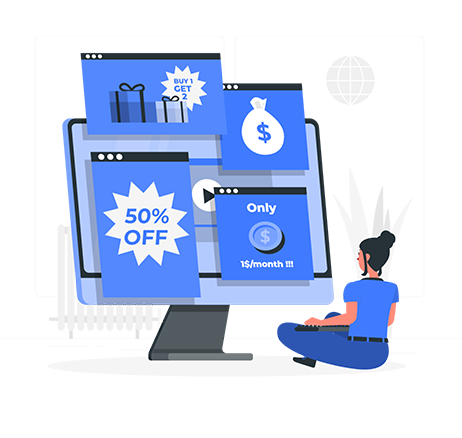 Benefits of Using Amazon DSP Advertising
With more than 2 billion visitors per month, Amazon is the hotspot for brands that are willing to reach new customers. Running ads on Amazon is a well-known way to get more clicks and views. However, the DSP aspect takes ads to the next level. You can get access to placements and drive brand awareness for your business. Some of the core advantages of Amazon DSP Advertising are listed as follows:
At Yuved Technology, we can render Amazon DSP advertising strategies that are customized according to your brand objectives. Your brand campaign can involve price setting, audience targeting, and a bidding process to select the right placements. Whether it is about running high-quality Amazon DSP ads or audience analysis, we can help you to establish a profound presence across Amazon's product listings.

Ready to take the leap of faith? Contact the experts at Yuved Technology now.