Are you finding it overwhelming to build brand loyalty on a platform like Amazon? Do you want to be the next buzzword in your industry? Then Amazon is the next sensation for you to unleash the social prowess of the internet for getting their brand discovered on Amazon. Browse and discover products on Amazon and draw the attention of shoppers with product-focused content with Amazon Posts Management from Yuved Technology.
A brief overview of Amazon Posts
Launched in 2019, Amazon Posts is a well-known image-based Amazon social media platform that can help to show up on your competitor's listings for free, bolster your sales with an orchestrated Amazon Posts strategy and feature your eCommerce products through remarkable lifestyle content.

Amazon Posts enables its members to showcase their products across curated lifestyle content, exhibit their posts to a relevant audience and get conversions rolling with better visibility on Amazon product listings.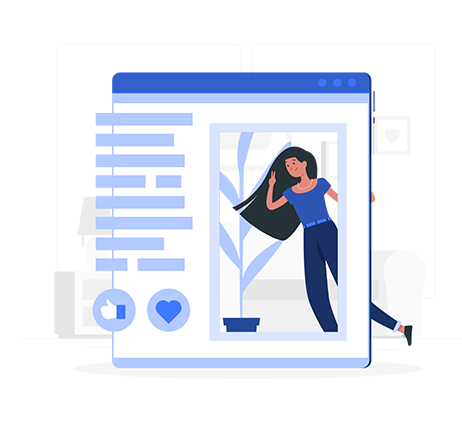 Benefits of Amazon Posts:
According to industry experts, some of the most well-known advantages of Amazon Posts include the following:
Profile creation and setup
Starting from sign-in to account setup, our advertising professionals can aid you to set up your Seller Central credentials or advertising console.
Creating an Advertising Strategy
Although Amazon decides where the posts show up according to engagement and relevance, our agency jots down a personalized strategy to skyrocket engagement, increase your post outreach and grow your followers significantly.
Our team creates informative, promotional, and relevant content that can influence shoppers to make the right buying decisions with well-optimized and high-quality product images for the listings.
By formatting your Amazon Posts, we can amplify your functionality and optimize all the detailed visual elements. Our team ensures that each image aligns with the creative acceptance policies of Amazon Posts for refined creatives according to the necessary guidelines.
Our team drafts and manages the captions, customization, and infographics for customizing your posts to adhere to your brand voice. Define the features that distinguish you from your competition and get creative with your CTAs.
With stringent quality checkpoints, we ensure high-quality posts that distinguish you from your competition. Ranging from content drafting and product load time to publishing and proper display of your product, we leave no stones unturned in QA.
Amazon Posts Optimization
All the products are linked with the posts through the ASINs (Amazon Standard Identification Numbers). Every post includes the relevant ASIN in the listing and the pricing, rating, and details are optimized using cutting-edge optimization methodologies.
We also offer you measurable results with Amazon Posts. With our analytics, you can get a report that includes clicks (engagement), views (impressions), and more. Track your KPIs and determine the best time to publish Amazon Posts for better ROI.
Have more queries about Amazon Posts or need help with Amazon Posts Management? Contact our experts at Yuved Technology now.