Today's technological advancements have sprawled the boundaries of eCommerce. In an era where shopping online has become a staple for modern shoppers, Shopify has carved a niche among eCommerce platforms where brands can engage and interact with potential customers. The platform has millions of stores now and when everyone is setting up their own Shopify stores, ranking higher isn't just an option; it's a mandate. Is getting more traffic on Shopify at the top of your mind? Then SEO for Shopify can be your one-stop solution. With Shopify SEO you can get consistent, high-quality traffic that you don't have to pay for.
Significance of Shopify SEO
Before we move to the benefits of Shopify SEO for your brand, let's talk about how search engines work. Primarily, search engines work like town folk. How? Dive into this interesting analogy to find out!
Well, imagine navigating through an unknown city where you are out for vacation. You ask a stranger, "where's the best place for grabbing coffee in this area?" You might get the following possible answers:
I know this amazing cafe down the street. It is my forever hangout place, and I highly recommend it. XYZ Bistro has the best coffee in town.
Well, I always wanted to go to XYZ Bistro down the 9th street and I have heard it's pretty good. Basically, they are a huge tourist spot here.
Sorry, I have no idea.
Do I look like a map? Get outta my face you weird person! 
Hopefully, you don't meet the fourth stranger.
Moving back to the topic, both the first and second answers have the same gist from different sources. The second one was based on word-of-mouth and the first one was based on individual experience. When you combine both of them, you get how search engines work. They try to listen to what users say all across the web and then look at their own archives for assurance.
With Shopify SEO, brands can:
Make their shop mobile-friendly
Get a competitive edge over other brands and build business credibility
Get better visibility and more traffic within a cost-effective price range
Enhance their Shopify store security, and
Gauge their overall performance across SERPs
Cannot get the whole hang of this SEO thing between excessive industry jargon and search engine algorithm updates? Here are tips from a leading SEO agency. Dive in to simplify your Shopify SEO.
Tips to Create a Full-Proof SEO Strategy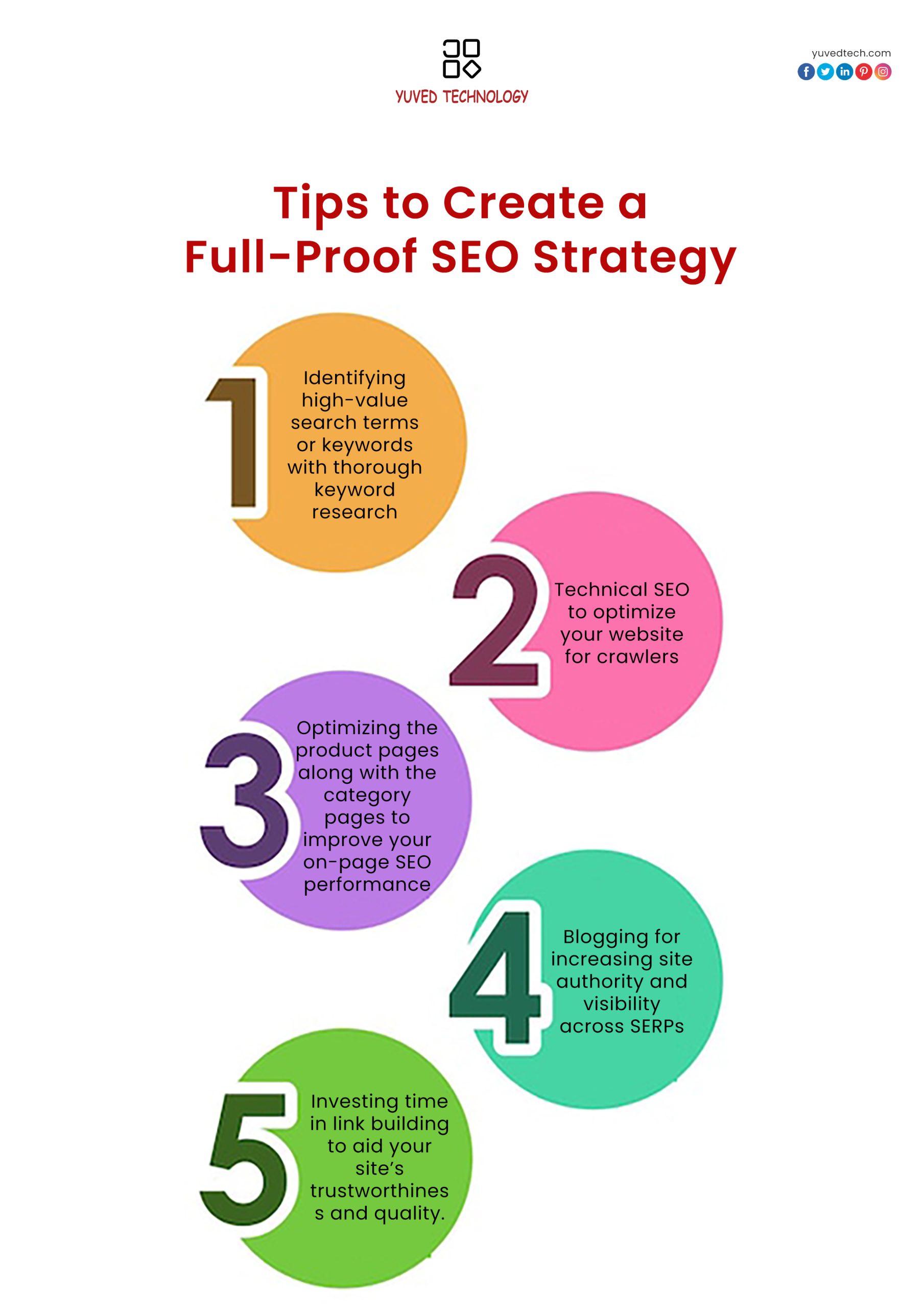 Identifying high-value search terms or keywords with thorough keyword research
Technical SEO to optimize your website for crawlers
Optimizing the product pages along with the category pages to improve your on-page SEO performance
Blogging for increasing site authority and visibility across SERPs
Investing time in link building to aid your site's trustworthiness and quality.
The Bottom Line
Although eCommerce is worlds apart from physical stores in a myriad of ways, there are always similarities between the two. There are principles from brick and mortar stores that eCommerce websites can learn from and they also apply to SEO for Shopify
Ranging from securing a good location and earning people's trust to having efficient interactions and keeping competition closer, Yuved Technology deploys all the necessary strategies that are essential for establishing a successful online store. The SEO agency renders customer-oriented services that can bring you better ROI and improved conversions. Ready to take the plunge into Shopify SEO? Reach out to the SEO consultants at Yuved Technology now!
FAQs
#1 How much does Shopify SEO cost?
Depending on the level of SEO effort and the magnitude of optimization your site might need, SEO pricing differs for Shopify on the local and global levels.
#2 Can Yoast SEO be used for Shopify?
Yes, you can use Yoast SEO for Shopify. It handles all the technical aspects of SEO and leaves you to improve the ranking and readability of product pages.
#3 How long does Shopify SEO take to update?
Google typically indexes a site automatically within 48 to 72 hours after you update your website information or optimize it.