Influencer marketing is frequently used in the context of digital marketing. With billions of people using leading social media sites every day, you have an unparalleled potential to reach a wider percentage of your target audience than ever before.
What about affiliate marketing, though? It's been around for a while, but it's not as well-known as influencer marketing. Is it still applicable?
The reality is that both influencer and affiliate marketing are effective methods of educating and converting your target audience into buyers. You will lose out on possibilities to expand your reach and build your business if you do not grasp the distinctions between the two and how each method works. It's not about relying on just one technique all the time, but rather determining which one best matches your present goals and switching between them.
Let's take a look at how each technique works and how to decide which one to utilize — and when — to optimize your exposure and increase your chances of establishing a successful eCommerce business.
What is the process of influence marketing?
Influencer marketing is the practice of collaborating with influential individuals in your field to promote your products and services. This type of marketing is one of the quickest and most effective strategies to increase brand awareness in a short span. Influencer marketing is inherently personal, so when influencers have sway over your ideal target demographic, their followers are far more likely to take action to learn more about you.
A fast search on social media sites such as Instagram, Facebook, and YouTube reveals a big number of influencers from various markets. With more than 3 billion individuals who started to use social media by 2021, the opportunity for brand exposure thus becomes huge.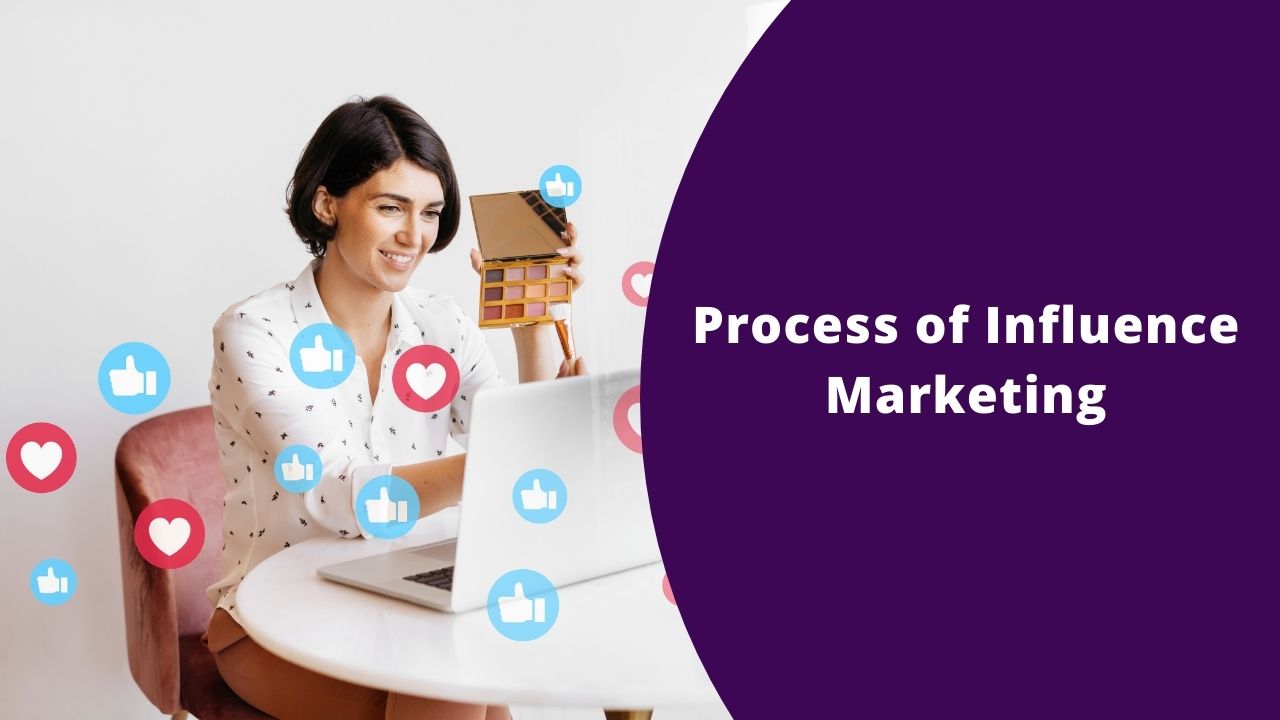 The following strategies can help you determine whether your influencer marketing strategy resulted in improved brand awareness:
New followers indicate that the campaign attracted visitors back to your social media platforms. Examine whether the spike was higher during the campaign than at other times.
Check to see if there is an increase in comments, likes, shares, link clicks, and post views on social media. Social media sites track these indicators and give statistics to help you determine how effective the campaign was.
Website traffic. Campaigns that are successful direct traffic to certain pages on your website, such as your store website. You can then track which leads went on to make a purchase.
Creating new leads. Check to see whether you obtained more email signups throughout the campaign if you have a lead magnet or signup form available.
If these statistics grow during your campaigns, you can be confident that they were a success.
What exactly is affiliate marketing?
You may advertise your product or service with affiliate marketing on websites other than your own. When leads see your material on these sites, click on it, and make a purchase, the affiliate – the site where your content appears — earns a tiny share of the transaction.
In contrast to influencer marketing, affiliate marketing depends on connections with established blogs, corporations, and publishers rather than prominent people. The purpose of affiliate marketing is to increase revenue by providing unique deals, discounts, and bargains to your audience.
Affiliates frequently collaborate with numerous businesses to ensure that your product is well-positioned and gets recognized, as well as to provide support, training, and other possibilities.
One advantage of affiliate marketing is that you don't have to waste time hunting for affiliates that frequently visit the same sites as your target audience.
Track the following indexes to determine the performance of your affiliate marketing campaign:
Order value on average. Examine if leads buy the bare minimum or go above and above and purchase various things. Check to determine whether they are purchasing high-value items.
The volume of sales. Keep track of your sales figures to determine whether the items you're pushing through the affiliate marketing program see an increase in sales.
Traffic on the website: Are your site's visitors spending more time on various pages? Check to see whether there has been a rise in the number of new lead signups and free content downloads.
What you select is determined by your requirements and objectives.
The marketing strategy you select should be based on three factors:
What your objectives are
Who your target audience is and where they spend their internet time
Your budget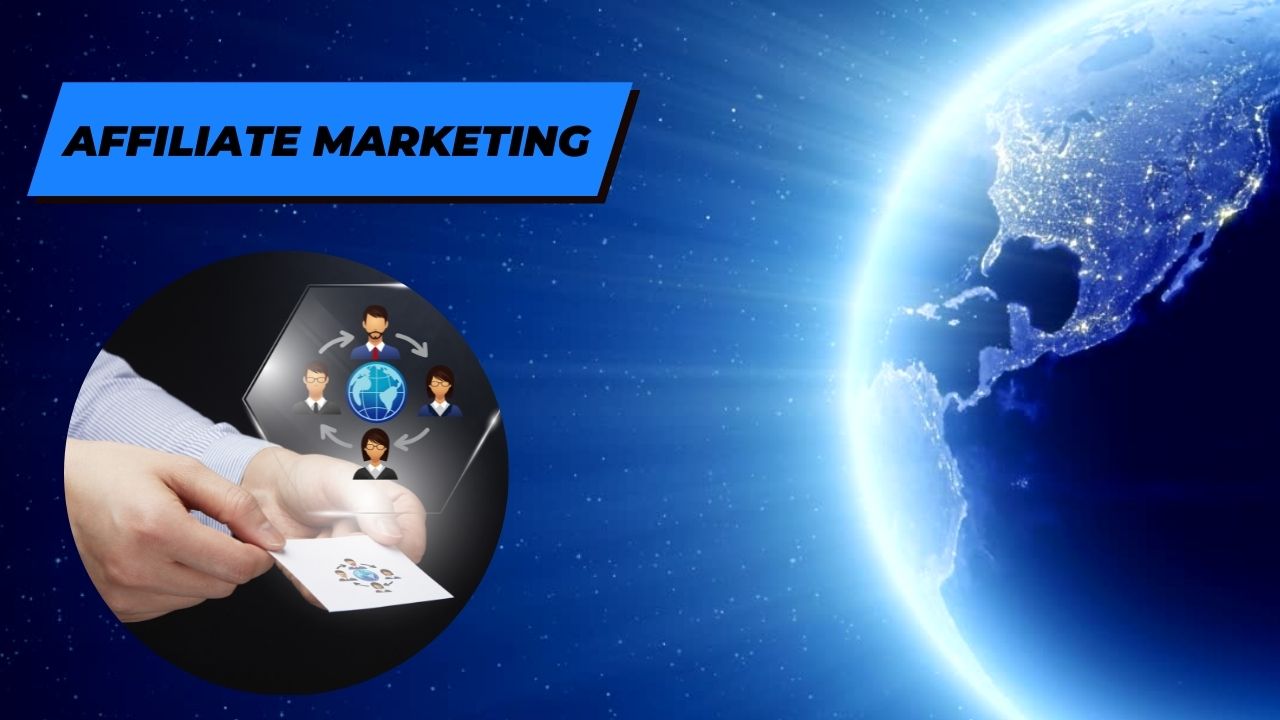 You'll see that when these three criteria move over time, you'll cycle between influencer and affiliate marketing. You don't have to keep to one method; instead, you may alternate between the two as your requirements and goals move and grow. Here are several things to consider as you go through each of these parts.
Your objectives
Use influencer marketing if you have a unique deal, want to promote certain items, or want to get your audience excited about a forthcoming launch or campaign. Because influencers are in front of your target audience, the influence they have over their followers and the trust they have developed can generate a lot of exposure to your business. The key to successful influencer marketing is to choose influencers that believe in your product and do not promote competitor products.
If, on the other hand, you want individuals to promote your product or service, special deals, discounts, and other things through platforms other than social media, use affiliate marketing. Target bloggers, businesses, and publications with material that compliments or ties to your brand's foundation. Understand your customers' goals and interests so you can speak to them about what is most important to them. Because affiliate marketing is supposed to create leads and help you build your business, this technique of addressing particular clients with specific demands works.
Your target audience
Your strategy will also be determined by who your audience is and where they spend the majority of the time being online. You want to reach as many individuals as possible for your campaign to be effective. Spend more time and money on influencer marketing, for example, if your products are geared toward millennials.
If you want to target a limited number of people rather than your whole audience, use affiliate marketing. If you're launching a new product feature or an entirely new product that regular users will be interested in, use affiliate marketing to target certain websites where these regular users spend their time. Instead of marketing to everyone, you target the people who are most likely to utilize your products.
Your budget
The technique you use should also be determined by how much money you are ready to invest. With a greater budget, you may collaborate with larger influencers to gain as much exposure as possible. Influencer marketing, on the other hand, has a reputation for being ridiculously expensive. Another method is to target micro-influencers in your field who have thousands of highly engaged followers but don't have millions of followers.
Use affiliate marketing if you'd rather wait to see results before spending or if you want the freedom to cancel a campaign depending on your budget. You only pay affiliates once a lead purchases items, and depending on the size of your campaign, you may watch your expenses in real-time.
Conclusion
Influencer marketing does not have to compete with affiliate marketing in digital marketing. Both the marketing strategies are capable of cooperating. A better approach to look at the distinctions between influencer and affiliate marketing is to first determine what are your campaign goals, and then select the marketing technique that is most likely to be profitable to you.
Keep in mind that you may flip between these two techniques as required, and you can even run multiple campaigns employing both marketing techniques at the same time. The aim is to experiment to see what works, but also to be adaptable so that you can respond to your audience's interests.
Nothing beats designing a go-to-market strategy for introducing a new product. So, if you're planning a product launch, get in touch with the qualified practitioners at Yuved Technology today! We hope we can assist you in understanding the importance of the GTM approach!