Did someone ever send you a hilarious video or an informative clip, and it left you thinking about where the video came from? Well, if you love the idea of following the source for more relevant information, or you like staying up-to-date atop your resources, reverse video search can be an excellent idea!
There are more than one ways to find a video source through Google reverse video search. In addition to its informative purpose, content creators can also use reverse video search to prevent unscrupulous website owners and marketers from stealing their valuable video content. Many business owners and individuals search by video upload to discover if any of their videos exist on the internet.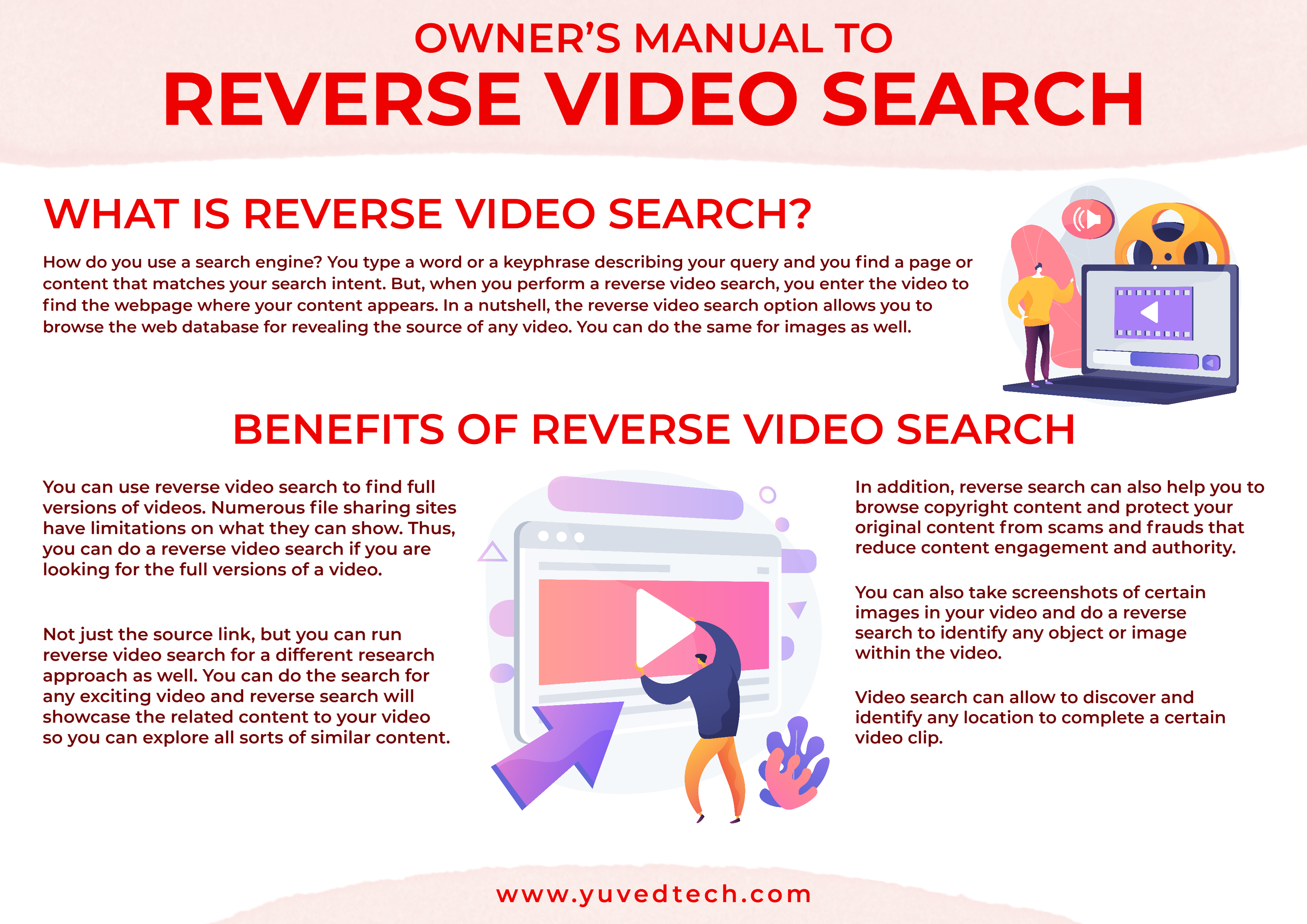 But first, what is reverse video search?
How do you use a search engine? You type a word or a keyphrase describing your query and you find a page or content that matches your search intent. But, when you perform a reverse video search, you enter the video to find the webpage where your content appears. In a nutshell, the reverse video search option allows you to browse the web database for revealing the source of any video. You can do the same for images as well.
Benefits of Reverse Video Search
If you are a content creator or a marketer, reverse video search can help you in a myriad of ways. Some of these include the following:
You can use reverse video search to find full versions of videos. Numerous file sharing sites have limitations on what they can show. Thus, you can do a reverse video search if you are looking for the full versions of a video.
Not just the source link, but you can run reverse video search for a different research approach as well. You can do the search for any exciting video and reverse search will showcase the related content to your video so you can explore all sorts of similar content.
In addition, reverse search can also help you to browse copyright content and protect your original content from scams and frauds that reduce content engagement and authority.
You can also take screenshots of certain images in your video and do a reverse search to identify any object or image within the video.
Video search can allow to discover and identify any location to complete a certain video clip.
Get started with reverse video search
Believe it or not, video can be an excellent addition to many marketing campaigns, content strategy and more. By deploying reverse video search marketers can find, source and attribute videos more accessible than ever. Want to run a reverse video search for certain videos? Want us to guide you on how to run a reverse video search? Stay tuned for our next blog!