Finding the right pet marketing agency can be tricky, as there are so many different businesses offering different services. Knowing what to look for and asking the right questions is key to finding a partner that will help grow your business and maximize your return on investment.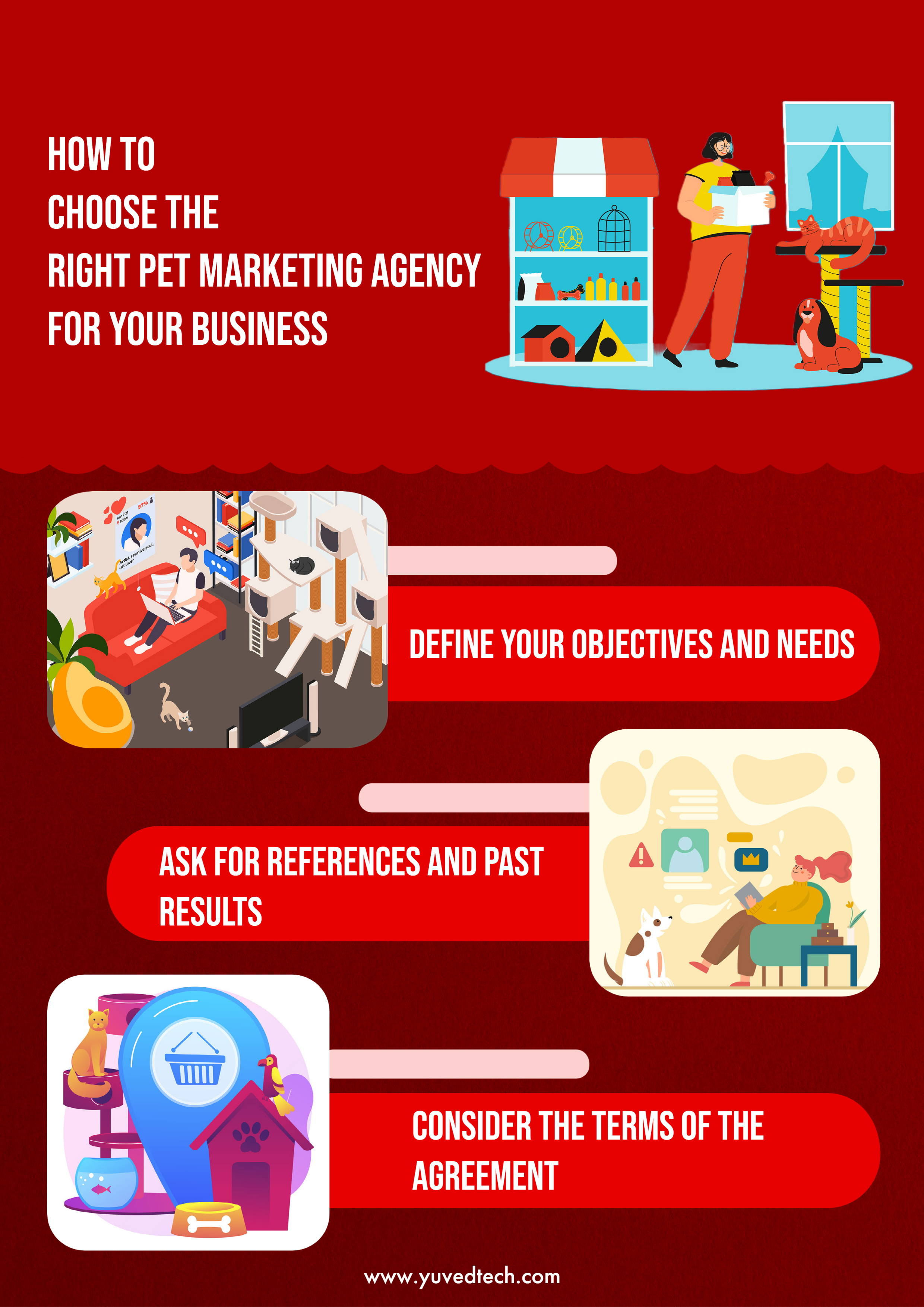 Define your objectives and needs
Before you start your search for the right pet marketing agency, it's important to first clearly define your objectives and needs. Think about what type of services you need the most help with and how those services would fit into your overall marketing strategy. Consider how much budget you have available and what kind of results you want to achieve from working with a pet marketing agency. This will help you to determine which types of agencies are best suited to your needs.
Ask for references and past results
When evaluating potential pet marketing agencies, it's important to look at their references and past results. Ask for details about the campaigns they've developed in the past and any feedback from clients that can showcase their performance. If possible, try to get concrete evidence of the ROI they achieved. This will help ensure you make an informed decision when selecting a partner.
Consider the terms of the agreement
Before signing a contract, make sure you read the terms thoroughly and check that all the details are in order. Ask about applicable fees for any services or campaigns, and make sure you know what the parameters of the relationship are. Have a discussion about expectations from both sides, such as the length of time between project updates, so there are no surprises down the road.