There is no denying that our reality has changed radically over the past few decades. However, the enterprise landscape has never been as turbulent as it is today. In the business biospheres where nothing seems constant, stable, or reliable anymore, the new ecosystem has a name- it's called VUCA. What is the VUCA world and how marketing professionals can adapt to it? Well, here's our take on developing a robust marketing blueprint for the VUCA environment. Let's delve in to find out more!
"VUCA is an acronym for Volatility, Uncertainty, Complexity, and Ambiguity." With new behaviors, new tools, new competitive markets, new practices, and new media, marketing is perhaps one of the most daunting challenges for enterprises all across the globe. Making marketing frameworks immune to disruption (environmental, technological, and societal) factors has become intricate.
The way firms communicate, promote, and serve is massively influenced by VUCA realities. Now, out-of-the-box thinking or consistency won't suffice the cause. To get ahead of the competition and stand tall in the VUCA environments, marketers need to cultivate new skill sets, foster innovation and develop agile frameworks. Wondering how to reign in the rickety market environment? Let's explore.
The challenges of the VUCA sphere
One of the most daunting aspects of the VUCA world is uncertainty. The use of rigid, autocratic marketing strategies may not work anymore in the VUCA reality. The Big Quit phenomenon is just one upshot, another devastating results are:
Paralyzed decision-making processes
Destabilized workforces
Turmoil in internal culture
Making it tough to define buyer personas
Making sales cycles longer
Tactics to Adapt your Business to a VUCA sphere
Remember the good old times when "five-year plans" were a massive hit? Well owing to the high-octane business environments, long-term planning, vertical structures, fixed objectives, and hierarchies are no longer the drill. With an exhilarating leap in globalization and technology, the VUCA acronym has eradicated the long-term blueprints. Instead, nowadays dynamism and agile work methodology can be lifesaving!
If your enterprise has to thrive in a Volatile, Uncertain, Complex, and Ambiguous landscape, you need to change its functioning at the core. The key is to adapt with ease through transparency, purpose, flexibility, and agility. There's something devised by the industry leaders known as the "Inverted VUCA." Let's discuss that to help enterprises navigate through uncertainty: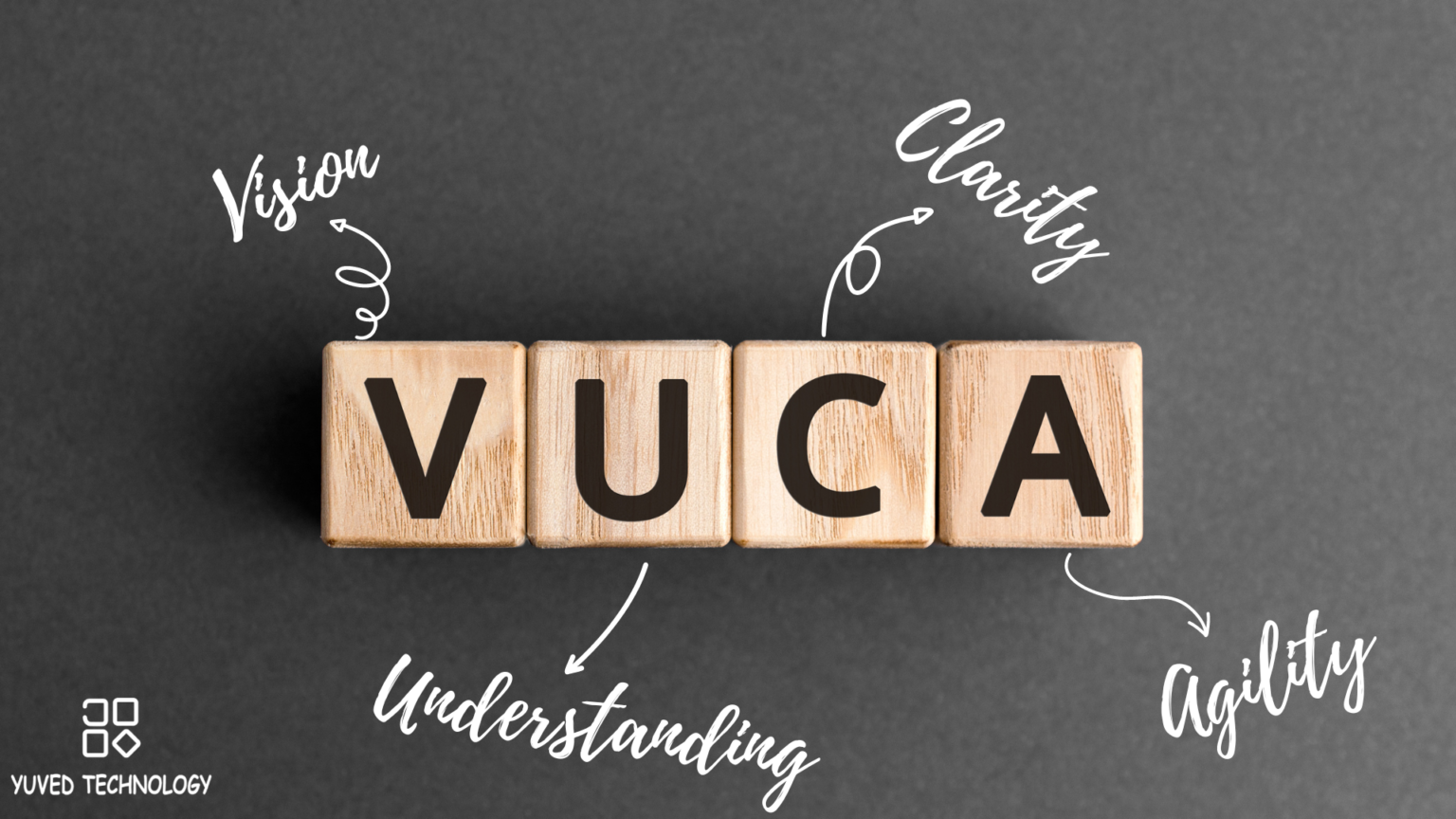 Vision: The concept of Vision encompasses integrating strategic foresight into marketing frameworks. In between the blurred lines of enterprise vulnerabilities and uncertainties, marketers must have an alternating dimension of visions. Gone are the days when only one vision was enough to achieve the core enterprise objectives. Now is the era of changing realities and multiple visions.
Understanding: Marketing mavericks must understand what their audience wants With thorough data analysis, empathy maps, brainstorming, and market research, they can establish clear parameters of company growth.
Clarity: Clarity is all about simplifying and communicating with the different parts of a marketing environment to solve complex problems. Whether it is about coordinating with the sales team or getting the best of resources, marketers need to be certain about what they need for constant growth.
Agility: Whether we talk about the shifting work-from-home environments or technological advancements through the cloud, the conventional marketing forefront has witnessed some tremendous quakes in the business Ritcher scale. So, the key is to cultivate an agile culture that has the ability to adapt and respond to changes quickly.
It's a wrap!

As per McKinsey, an organization isn't only a sum of teams, but a network of teams. Every organization with a people-centered culture must be guided by a rock-solid common objective to co-create consistent marketing growth. Whether it is about achieving practical OKRs or navigating through the VUCA environment, working with data-driven marketing strategies can always come in handy.
Need an insight-oriented digital marketing strategy for your enterprise? Contact the experts at Yuved Technology now!