When selecting a web development company in the USA, there are several factors to consider, including cost and expertise. Choosing a reliable service that matches both your budget and requirements can ensure successful website development for your business or personal project.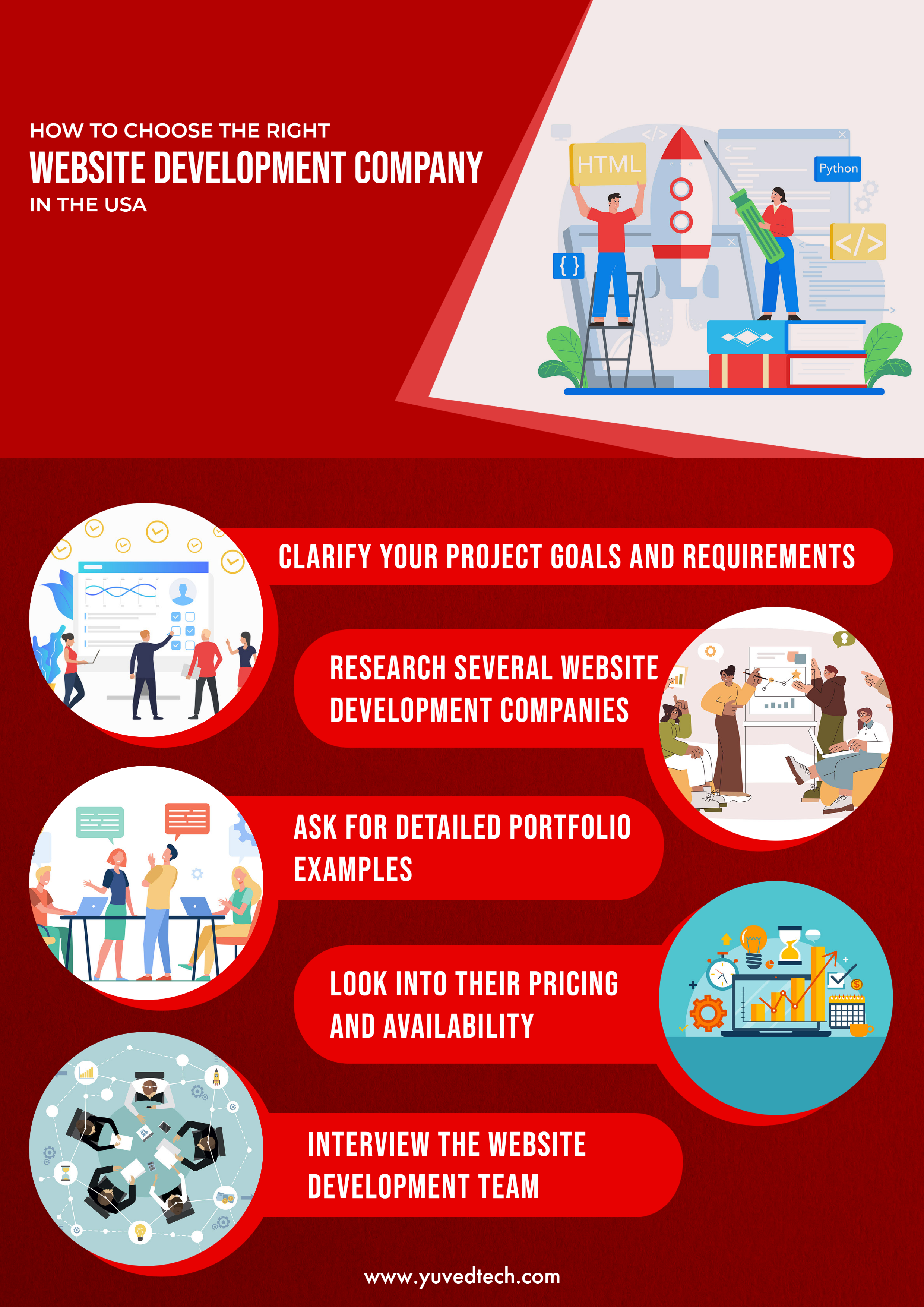 Clarify your project goals and requirements
Before you even begin your search for a web design and development company, it is important to have a clear understanding of your project goals and the scope of work. Defining your project objectives, timeline, budget, features, and functionality requirements can help you keep the process on track while providing potential vendors with an accurate understanding of what they need to deliver. Having this information ready can help make the selection process smoother and faster.
Research several website development companies
Take the time to research several web development companies and compare their abilities to deliver on your project objectives. Look for customer testimonials, ask questions, and read website guides or articles that provide helpful information about selecting a vendor. Make sure you understand the experience and capabilities of each potential provider including their software, tools, budgets, support policies, and more.
Ask for detailed portfolio examples
A reputable website development company should have a good portfolio of previous work that you can review. Ask for access to the portfolios during your initial research process and take the time to analyze each example closely. Look for high-quality projects that reflect the web development services and expertise needed for your project. Consider how their designs could be incorporated into your own website concept.
Look into their pricing and availability
Once you've narrowed down your list of potential website development firms, the next step is to look into their pricing and availability. Some web development companies may have hourly rates or pre-determined packages that include a set number of hours or services at discounted rates. Additionally, you should ask about available turnaround times and if they have any current commitments that could impact their availability for your project.
Interview the website development team
Before you make a final decision, it's important to interview the web development team bearing in mind your project specifications and technical requirements. Ask how they certified and experienced their staff is, what other current projects they are managing, and their expectations regarding payment terms and progress updates. Request a portfolio of websites they've developed and ask for references from other clients if necessary. Be sure to identify who will be working on your project specifically, as well as who is responsible for any ongoing maintenance or support of your website in the future.