Looking to create posts that quickly become popular? Here are the top viral content ideas for Instagram, so you can start creating and sharing content that will take off online. Get ready to drive engagement and stand out from other accounts!
Meme Content
Memes have long been popular on the internet, and this type of content is still a great way to drive engagement and generate interest in your Instagram posts. Pick memes that have an interesting message or perhaps might be funny or relatable for your audience. These can be either original or reposted from other accounts, but make sure you give credit if you're reposting someone else's work!
Tutorials and How-To Videos
Tutorials and how-to videos can be great content for Instagram and are often viewed favorably by users. Not only do posts like this help show off your expertise or skills, but it also allows you to provide valuable and educational content to your followers as well. This can be anything from showing how to make a recipe, using a product, or demonstrating a skill that you have—the options are truly limitless!
Giveaways
Everyone loves a good giveaway, so consider hosting one of your own to give followers an incentive to engage with you and help boost your following. Put together a package of something relevant to your niche or business and host it as a giveaway for one lucky winner. Consider that you may even be able to partner up with other accounts in the same space who can contribute something nice like discounts or swag. This is sure to generate excitement amongst those interested and get some great impressions!
Product Unboxing
Product unboxings are a great way to show off new products in your lineup and generate hype around them. Showing potential customers the products in their full glory is the perfect way to keep your Instagram feed interesting while also letting your followers get a better idea of what they can expect. Showcasing and unpacking key items can help to further create that sense of anticipation and curiosity that leads to an increase in engagement and sales.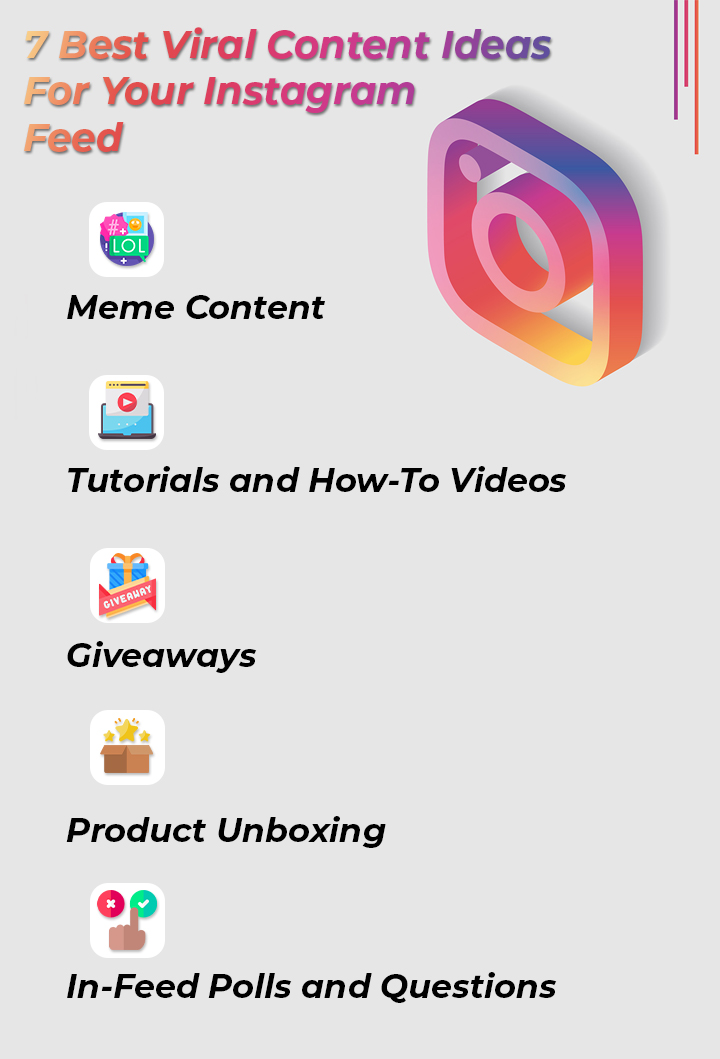 In-Feed Polls and Questions
Ask your followers their opinion on certain topics related to your business or brand. You can also use polls and questions to get feedback from followers on your services and products. Pose open-ended questions that help you better understand what people's needs are so that you can better serve your target audience in the future. Not only will these types of posts help keep things interesting on your feed but they'll give you invaluable insights into how your market thinks too.